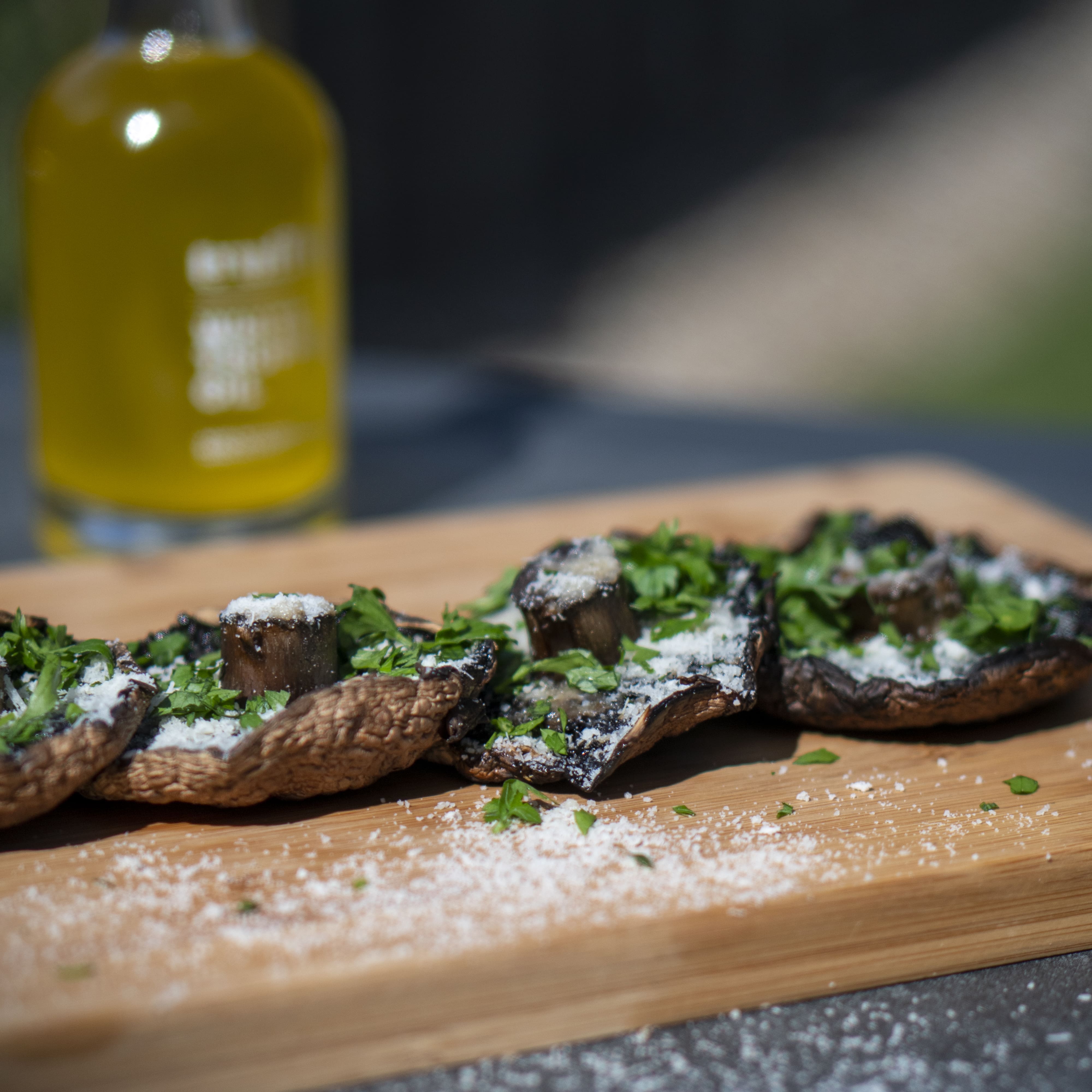 Double Truffle BBQ'd Portobello Mushrooms
Directions:
- To prep your Mushrooms, you need to add a drizzle of White Truffle Oil into the cup of each of the Mushrooms before then adding a pinch of salt, a generous amount of finely grated parmesan cheese before then shaking the Signature Truffle Dust over each of the Mushrooms
- Once your coals are hot and there are no flames, then your BBQ is ready for you  
- Add the Mushrooms to the BBQ and try to position them slightly away from direct heat. Either on the second shelf of your BBQ if you have one or on the side of the grill where the coals are not present and cook for ten minutes
- Remove your Mushrooms from the heat and before serving, sprinkle some more parmesan, shake some more Signature Truffle Dust and add some freshly chopped parsley 
A simple BBQ dish that makes a vegetarian super happy and a meat-eater super jealous. This incredible dish will cause a fight for the last one!
- To prep your Mushrooms, you need to add a drizzle of White Truffle Oil into the cup of each of the Mushrooms before then adding a pinch of salt, a generous amount of finely grated parmesan cheese before then shaking the Signature Truffle Dust over each of the Mushrooms
- Once your coals are hot and there are no flames, then your BBQ is ready for you  
- Add the Mushrooms to the BBQ and try to position them slightly away from direct heat. Either on the second shelf of your BBQ if you have one or on the side of the grill where the coals are not present and cook for ten minutes
- Remove your Mushrooms from the heat and before serving, sprinkle some more parmesan, shake some more Signature Truffle Dust and add some freshly chopped parsley 
Try these too…