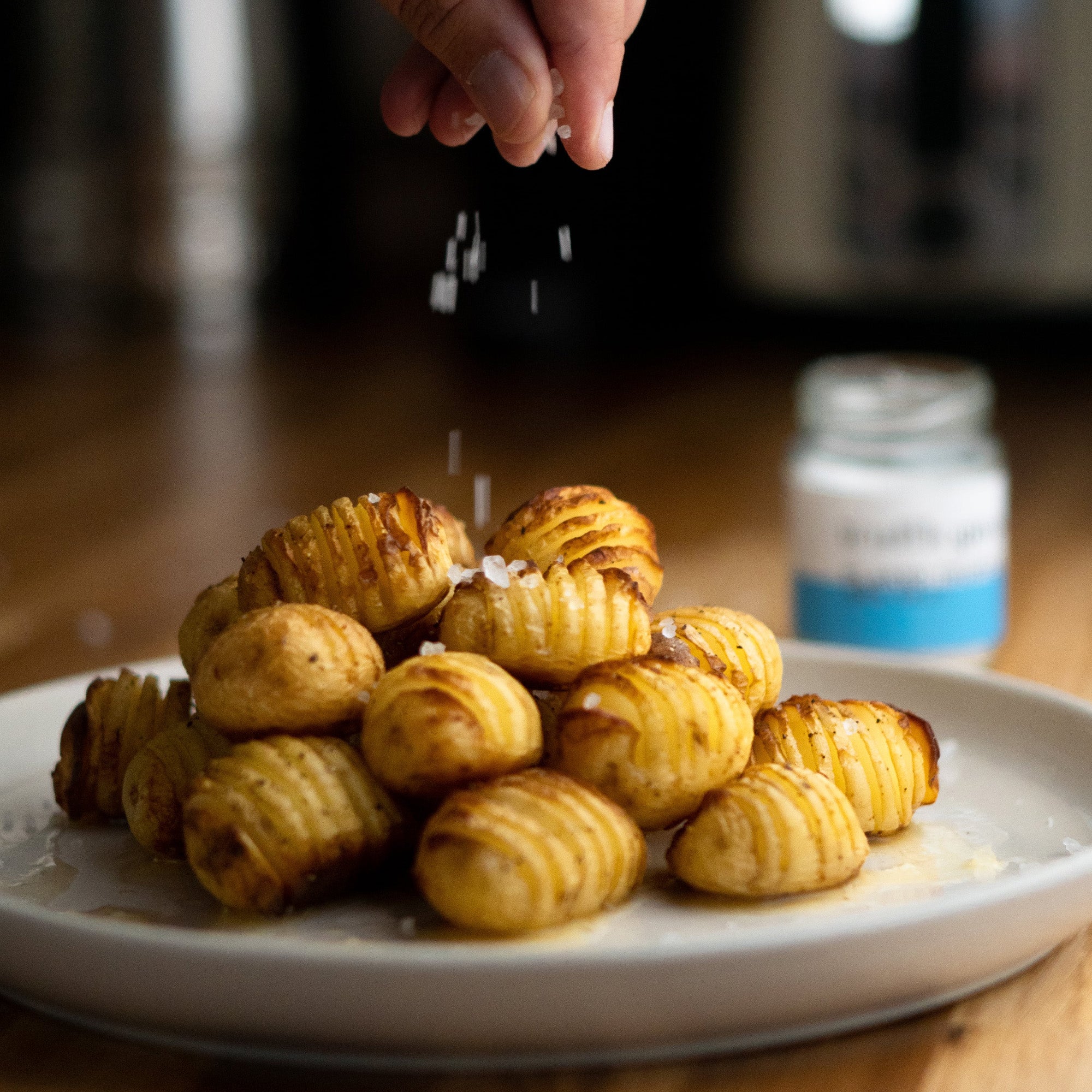 Truffle Guys Baby Hasselback's
Originated in Stockholm, perfected in London! 
⠀
⠀
INGREDIENTS 
Jersey Royal Baby Potatoes 

Spoonful of butter
DIRECTIONS 
The art to the hasselback May take some time, but once you got the hang of it, it's like riding a bike. You need to make small incision into each potato around 3mm apart Without going too far into the potato and slicking it. A Truffle Guys top tip is to place a tablespoon under the potato and slice to the spoon which will stop you from cutting all the way through. 

Once prepared, place your potatoes onto a Baking tray and drizzle with Truffle Guys White Truffle Oil and Truffle Guys Flaked Truffle Salt. 

Place into a pre-heated oven at a temperature of 180 degrees and cook for 45-55 minutes until the outside of the potatoes are nice and crisp. 

Remove from the oven, stack and add a big blob of butter and more Truffle Guys Flaked Truffle Salt and serve. 
Try these too…