Claim your 20% discount today!
The ULTIMATE Condiment Trio! A selection of our best selling products.
£31.95 £25.45
Claim my offer today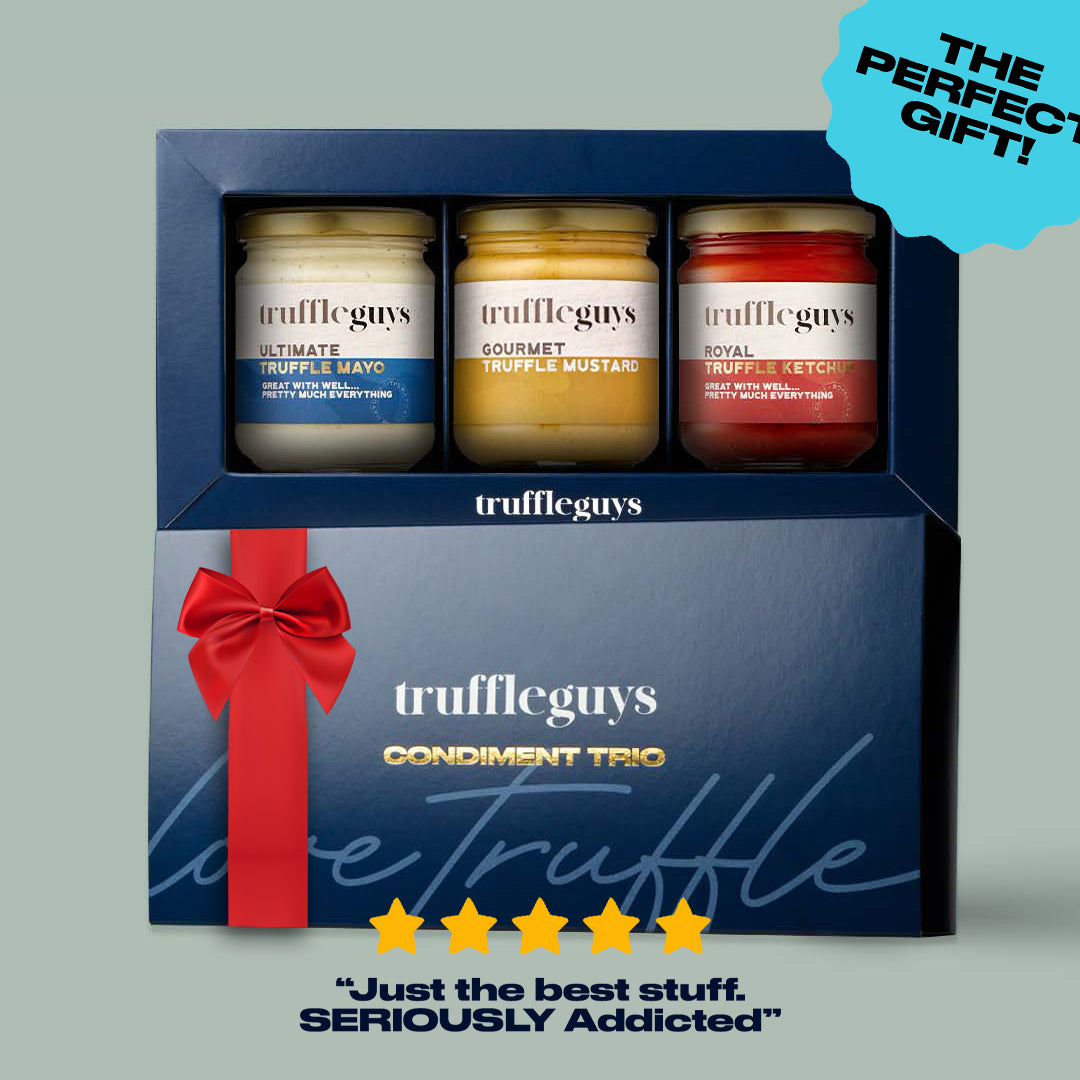 An UBEATABLE Special Offer!
Truffle Guys are on a mission to make Truffles attainable to all! With this discovery pack you will have all the ingredients to transform any dish into a truffle masterpiece.
Condiment Trio Gift Box
£31.95 £25.45
Save 20% - ends 21st December!
Good things come in threes! If you love Truffle then why not grab yourself our 'Triple Trouble' trio collection of our customers favourite condiments!
What's included:
👉 Ultimate Truffle Mayo - 190g
👉 Gourmet Truffle Mustard - 190g
👉 Royal Truffle Ketchup - 220g
😬 Sorry, can't be claimed with other discounts (but this is our best deal)
Claim my Offer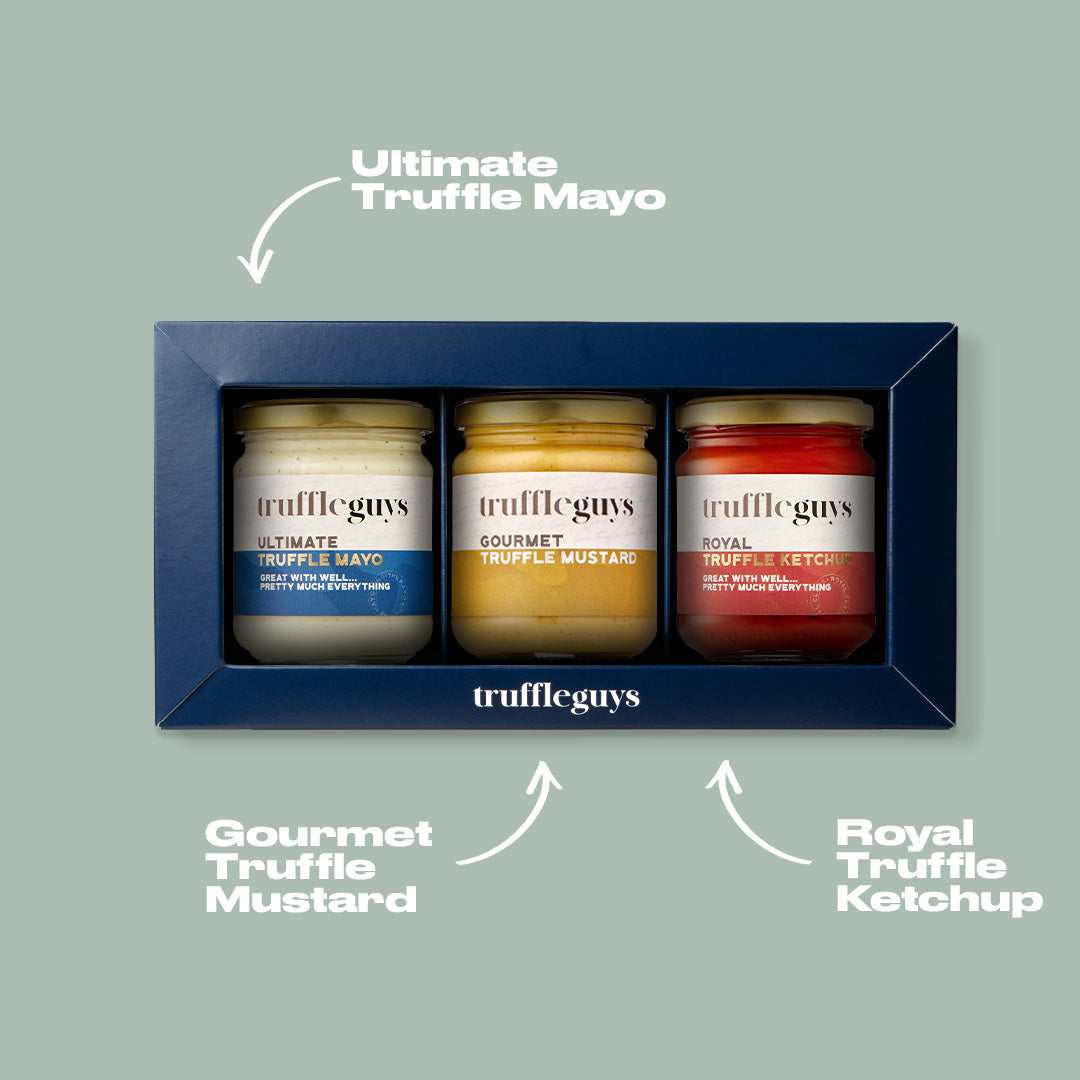 Why
thousands

of people love our

Truffle Condiments
Expertly blended with real black truffle
Over 500+ 5 star reviews
Made with some of europe finest truffle
Endorsed by 100+ Celebs
As seen in the Times, BBC Good Food, Delicious Magazine and Many More
Upgrade your next dish into a Truffle Masterpiece.
The Perfect Truffle Lovers Discovery Pack
Exclusive Discount Not Available Anywhere else
Delivered In A Truffle Guys Branded Mailing Box
Claim My Offer Today